[The fol­low­ing text is writ­ten by the project group "Dutch Church Inte­ri­or Paint­ings". You will find more infor­ma­tion on their project soon on their web­site, which will be linked here.]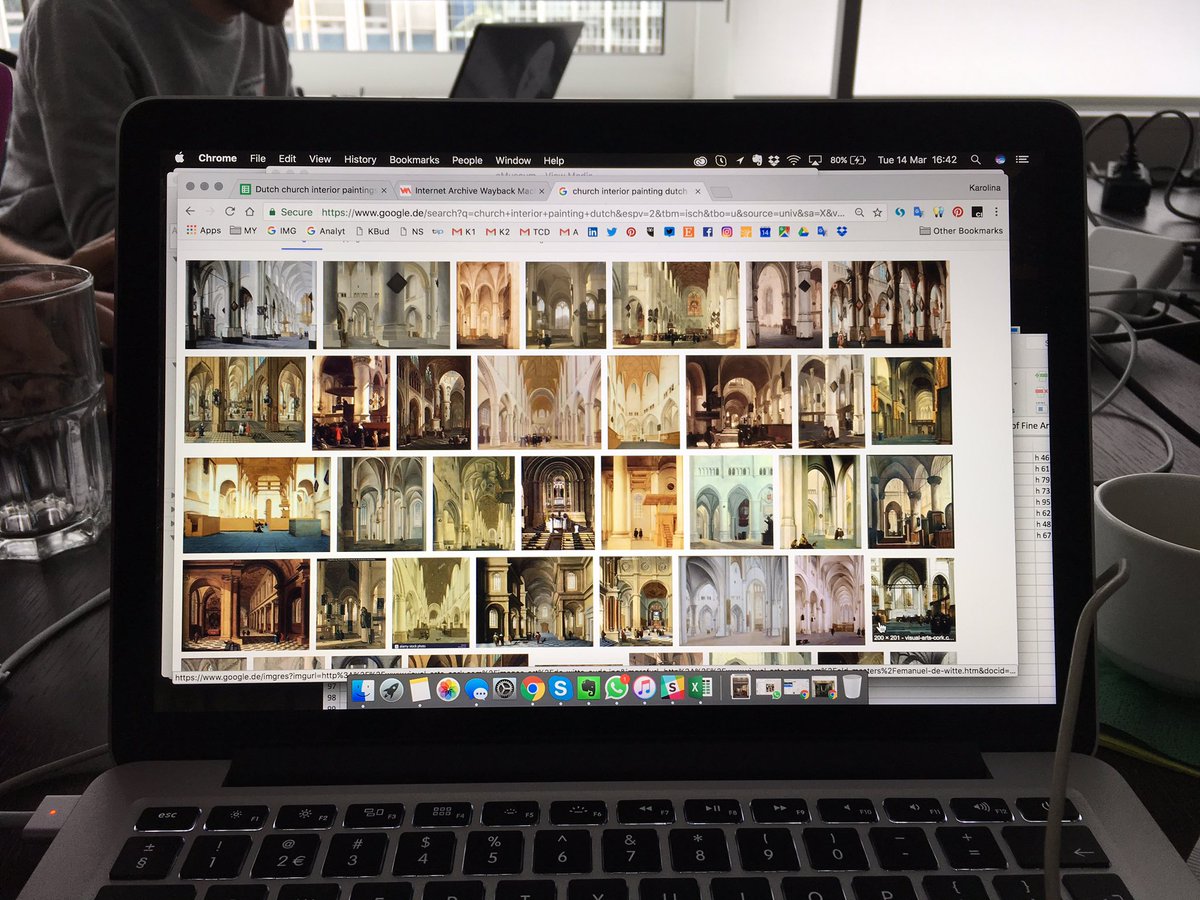 The genre of church inte­ri­or paint­ings has devel­oped in the Nether­lands in the mid­dle of the 17th cen­tu­ry and last­ed only a few decades. It is rep­re­sent­ed by a rel­a­tive­ly small group of spe­cial­ized artists, such as: Pieter Jan­sz Saenredam (1597 – 1665), Emanuel de Witte (1616 – 1692), Hen­drick Cor­nelisz Van Vli­et (1611 – 1675), Ger­ard Houck­geest (ca.1600 – 1661), Anthonie De Lorme (c.1610 – 1673) and oth­ers. In many cas­es, the same church's inte­ri­or was depict­ed by the same artists dozens of times, how­ev­er, the iconog­ra­phy, com­po­si­tion and van­tage point (a posi­tion from which the inte­ri­or is viewed) var­ied. One of the main fac­tors in the devel­op­ment of this type of paint­ing was the Ref­or­ma­tion and its con­se­quences, par­tic­u­lar­ly the Calvin­ist approach to art. The so-called Beelden­storm in 1566, a series of events dur­ing which church­es were plun­dered and their Catholic dec­o­ra­tions removed or destroyed, was a start­ing point of this far-reach­ing trans­for­ma­tion of church inte­ri­ors in the Nether­lands. The church­es became obso­lete civic spaces filled with every­day activ­i­ties, not exclu­sive­ly restrict­ed to preach­ing the God's word any more. The altars, stat­ues and oth­er dec­o­ra­tive ele­ments were replaced by white-washed walls and sim­ple pan­els filled with bib­li­cal excerpts instead of rep­re­sen­ta­tions of saints and mir­a­cles. This is reflect­ed in the church inte­ri­or paint­ings, where we can see, for exam­ple, a woman breast­feed­ing, chil­dren at play, groups of gen­tle­men involved in con­ver­sa­tions about busi­ness, cou­ples strolling down the aisles, beg­gars and even dogs uri­nat­ing. The lat­ter was per­haps the strongest sym­bol of this tran­si­tion of the church as a build­ing: from a holy tem­ple to a civic, urban and mun­dane space.
There are hun­dreds of church inte­ri­or paint­ings scat­tered across col­lec­tions around the world. The research of this sub­ject to date has focused main­ly on par­tic­u­lar artists or church­es, rather than the over­all genre and its net­work of artists and places. This project, born at Cod­ing Dür­er 2017, address­es this issue by pro­vid­ing a plat­form for fur­ther research on the paint­ings and cre­at­ing an insight into the big­ger pic­ture of the genre for the first time. This visu­al­i­sa­tion of over 200 paint­ings of 26 dif­fer­ent church­es by 16 dif­fer­ent artists was cre­at­ed with the fol­low­ing research ques­tions in mind:
In what places the artists were active and in what places they depict­ed church interior(s)?
Did the artists have 'favourite' church interiors?
In what places and when could the artists pos­si­bly meet?
What church inte­ri­ors were depict­ed the most?
What church inte­ri­ors were depict­ed by most artists?
DATASET
The start­ing point of the project was a spread­sheet list­ing the paint­ings, artists, col­lec­tions, etc. that was cre­at­ed for research pur­pos­es 2 years ago. This re-pur­posed data need­ed clean­ing and addi­tion­al infor­ma­tion, e.g. IDs (artists, church­es, paint­ings), loca­tions (lon­gi­tude, lat­i­tude), sta­ble URLs for images.
GOAL
To cre­ate a map/visualisation that shows:
Dutch church­es depict­ed in the paint­ings (25)

Artists' activ­i­ty (16+)
TOOLS